I can't believe it is already December. This just so happens to be my favorite month and one of my favorite things to do during the holiday season is to bake. Pizzelle are my absolute favorite cookies and I have been making them since I was about 7 years old. My family recipe has been handed down from generation to generation and I am excited to share this recipe with you. This week the Sunday Supper Family is featuring cookie exchange recipes and pizzelle are what I always make for these types of foodie exchanges. This recipe yields about 5 dozen so it is ideal for a cookie swap.
The traditional recipe is made with anise and you can view that recipe here. I like to mix things up sometimes so for the holiday season, I substitute anise for peppermint extract and add a touch of red food coloring for a festive taste and color. These cookies are so well received and great to enjoy on a lazy Sunday with endless cups of coffee and a newspaper. If you are not a fan of peppermint, you can go with traditional anise, vanilla, hazelnut or any other flavor you desire. I am a traditionalist so anise is my absolute favorite but as they say, variety is the spice of life.
I wanted to share a bit of history on this traditional Italian cookie. My great grandmother comes from the Abruzzo region of Italy, which is where pizzelle originate from. Perhaps that is why these cookies are my favorite.
From Wikipedia: Pizzelle were originally made in Ortona, in the Abruzzo region of central Italy. The name comes from the Italian word for "round" and "flat" (pizze); this is also the meaning of the word pizza. Many other cultures have developed a pizzelle-type cookie as part of their culture (for example, the Norwegian Krumkake). It is known to be one of the oldest cookies, and is believed to have developed from the ancient Roman crustulum.[1]
While a pizzelle iron is required, they are very easy to find at most kitchen stores and of course, on-line. The one I have now was purchased a few years ago at one of my favorite places in Tampa Bay, Mazzaro's Italian Market. I was in need of a new one and they had one that caught my eye.
Peppermint Pizzelle #SundaySupper
Ingredients
6 eggs
2 cups of sugar
2 sticks of melted butter
2 tablespoons of peppermint extract
6 cups of all-purpose flour
2 teaspoons of baking powder
drops of red food coloring
Instructions
Beat eggs and sugar.
Add cool, melted butter and anise.
Sift flour and baking powder and then add to egg/sugar mixture.
Add a few drops of red food coloring for color. Dough should be nice and thick.
Form dough into 1 inch balls and spoon onto heated pizzelle iron and press down for about 30 seconds. You may have to press a few to get the hang of it. Pizzelle will be a nice golden brown. Buon appetito!
https://eatdrinkandbetracy.com/2017/12/10/peppermint-pizzelle-sundaysupper/
There are some fantastic recipes being featured this week from the Sunday Supper family and I hope you will enjoy them all as much as I will. I can't wait to get busy in the kitchen and create some magic with these fantastic recipes.
Have a wonderful week and Happy Holidays!
Sunday Supper's Best Cookie Exchange Recipes
Traditional and Tasty Cookies to Share
Fun and Festive Cookie Alternatives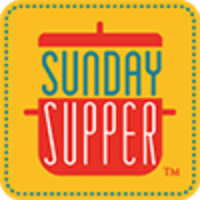 The Sunday Supper Movement is committed to bringing our readers delicious recipes that encourage them to gather and eat together around the family table. Search for your favorite ingredients on our Sunday Supper website. Also check out the Sunday Supper Pinterest boards for plenty more ideas and inspiration.